Dance Benzie welcomes our first 4 members, whoop! Earl, Emily, Dan and Ann Marie are not only enjoying a radically cost effective dance experience AND making themselves eligible for all kinds of VIP benefits (think cupcakes), they are also serving the greater good by making sure Dance Benzie grows up big and strong.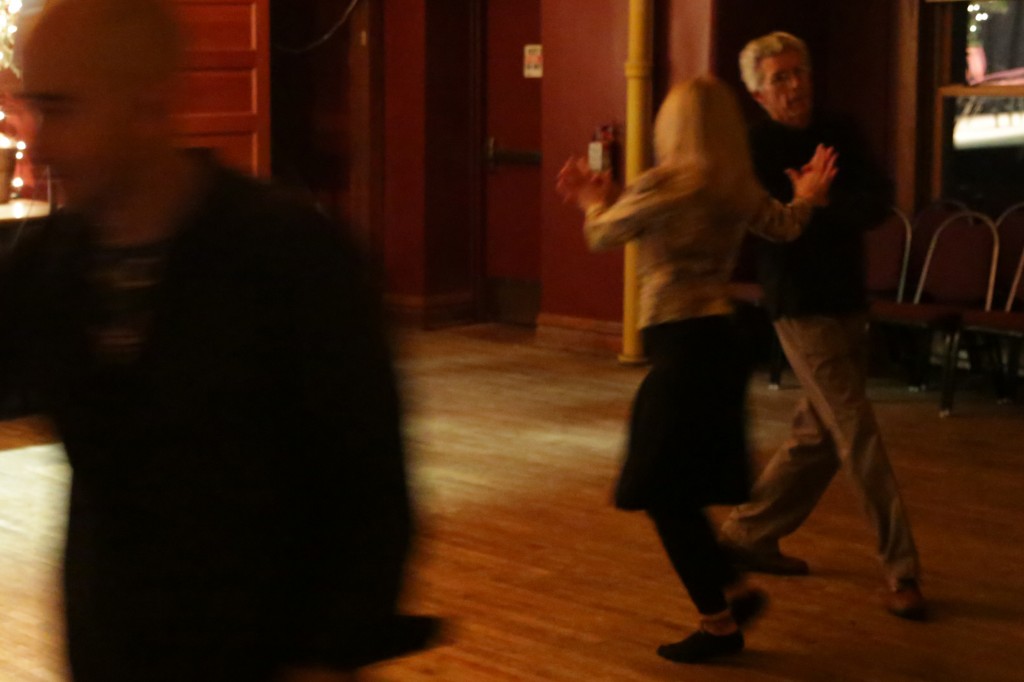 Andy, Dawn and Kim
Of course, we all know that membership ultimately supports our fabulous venue, the Mills Community House, one of the friendliest spaces for dance in the region – huge!  The Mills Theater also sports a crispy sound system, warm vintage lighting and verticality rivaling (perhaps even surpassing) the Traverse City Opera House – so your every swish and swoop is that much nearer the stars.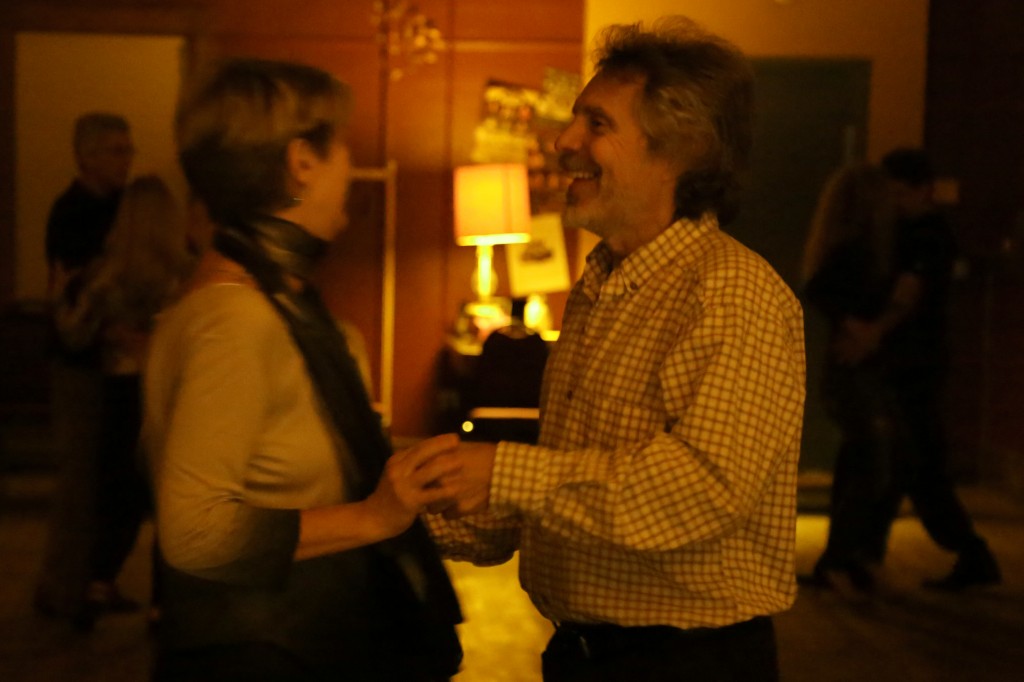 Ann Marie and Michael
Our goal is 30+ members, so please – get in on the fun! Sure, drop-ins are great, we love it when ANYONE dances. However, the savings of membership are huge, about 1/3 the price of dropping in, whether you join as a working stiff or student.
Members can bring in guests for FREE. What?! Yes, that's right, for FREE. This is perfect for reluctant spouses, shy friends and/or those who cherish *anonymity. After attending three times, guests can either pay as a drop-in price or just join.
Let's do the math, shall we? If you drop in at Dance Benzie 4 times with a date, that's $64 for the two of you. Joining for $60 at the start of October let's you dance through March (21 times) and your guest gets in FREE. If you bring the same guest three times, then the 4th time they'll have to either drop-in or join. Let's say they drop-in, that would be $67, but YOU are still ahead of the game cause you get to keep dancing for the rest of the membership AND you can either bring 6 other people 3 times, or 9 people 2 times OR 18 other people once – a new guest every night! This is slightly skewed against monogamy and family values, but hey… it's just a dance. So much intrigue for just $60, yum.
Join the euphoric gathering of Tuesday evening co-creative movement enthusiasts and become a member of Dance Benzie today. Wait – did you say you DON'T dance? PLEASE! Just come and an attractive and experienced dancer will gladly give you the basics in 10 minutes – you don't need steps or much of anything except maybe a bit of curiosity and a dash of courage, (non-liquid variety). We're waiting for you – yes YOU!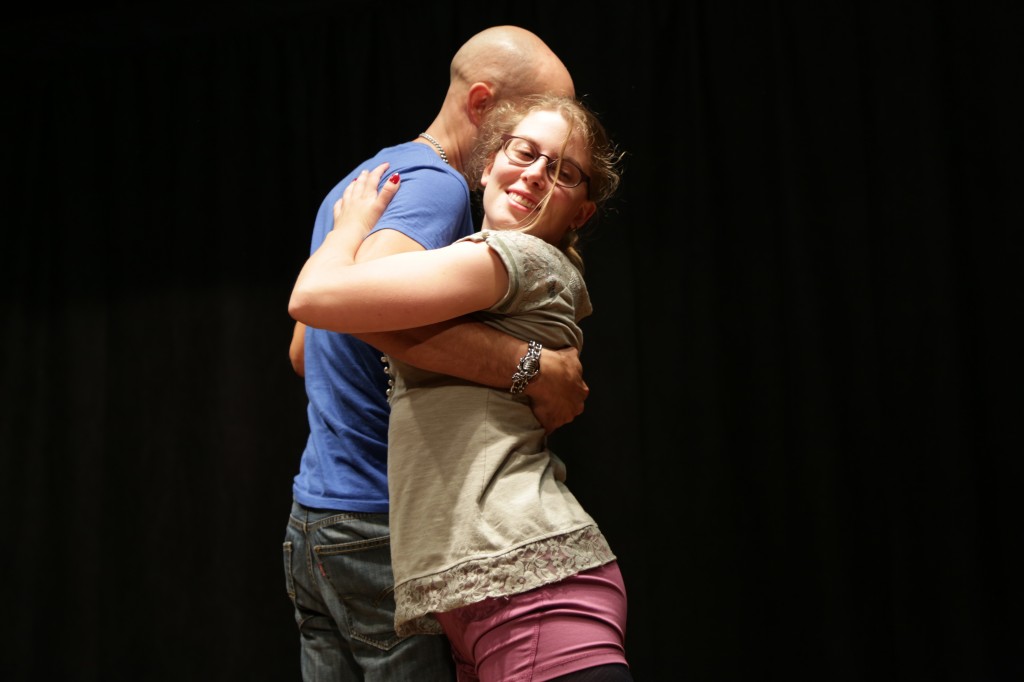 Andy (again) and Ann

Dance Benzie Membership October 2014 – March 2015
working $60
student $30
Dance Benzie Drop-In
working $7
student $5
Do pass this email along to anyone who might want to move beautifully Tuesdays or just needs a little lift today. (That one was for Steve Elrick, the pun king. Get it – 'need a lift'? Dancers… lifts,,,?).
Oh… and send people to the top right of this page to register for Dance Benzie emails. It's highly likely they'll never regret it.
* See Dan to join with an encrypted alias to hide your identity – another VIP member service for super heros and militia members. "Dan" may not actually be his name, btw.